Hello, Dear Friends
Thank you for your interest in 30 Thirty North Ocean!
30 Thirty North Ocean is a chic, urban, beach lifestyle condominium located in the upscale Lauderdale Beach neighbourhood in Fort Lauderdale. The 5 story boutique, luxury development consists of 24, "Townhouse Style" units, each offering 3 bedroom and 3½ bathroom floor plans.
30 Thirty offers the rare opportunity to live the beach lifestyle in an upscale single-family home neighbourhood but with all of the conveniences of luxury condominium living and at nearly half of the average single-family home price in the neighbourhood.
In addition to design and location, one thing that makes us unique is the value proposition we offer. Taking into consideration properties directly to the east, north and south, nothing compares to us as far as value. All of the single-family homes surrounding us to the east have an average price of $3,000,000. These homes average $856 PSF. Directly to the north L'Hermitage which is much older and built in the 90's averages $590 PSF. The newest project 2 blocks to the south (under construction) is selling for an average of $1,150 psf.
Some of the highlights of 30 Thirty North Ocean include:
·
Starting
at $548/sq ft compared to the closest new development averaging $1,000/sq ft
·
Large open balconies for convenient outdoor living
,
some

with summer kitchens
·
Large open floor plans
·
Private elevators opening directly to each unit
·
Sub Zero & Wolf appliances
·
Amenities will include heated pool, whirlpool spa, sauna, fitness center, clubhouse and more.
·
Neighborhood beach access with private beach atmosphere
·
Membership to the Marriott Harbor Beach
·
Security cameras throughout the community
·
Covered and secured parking garage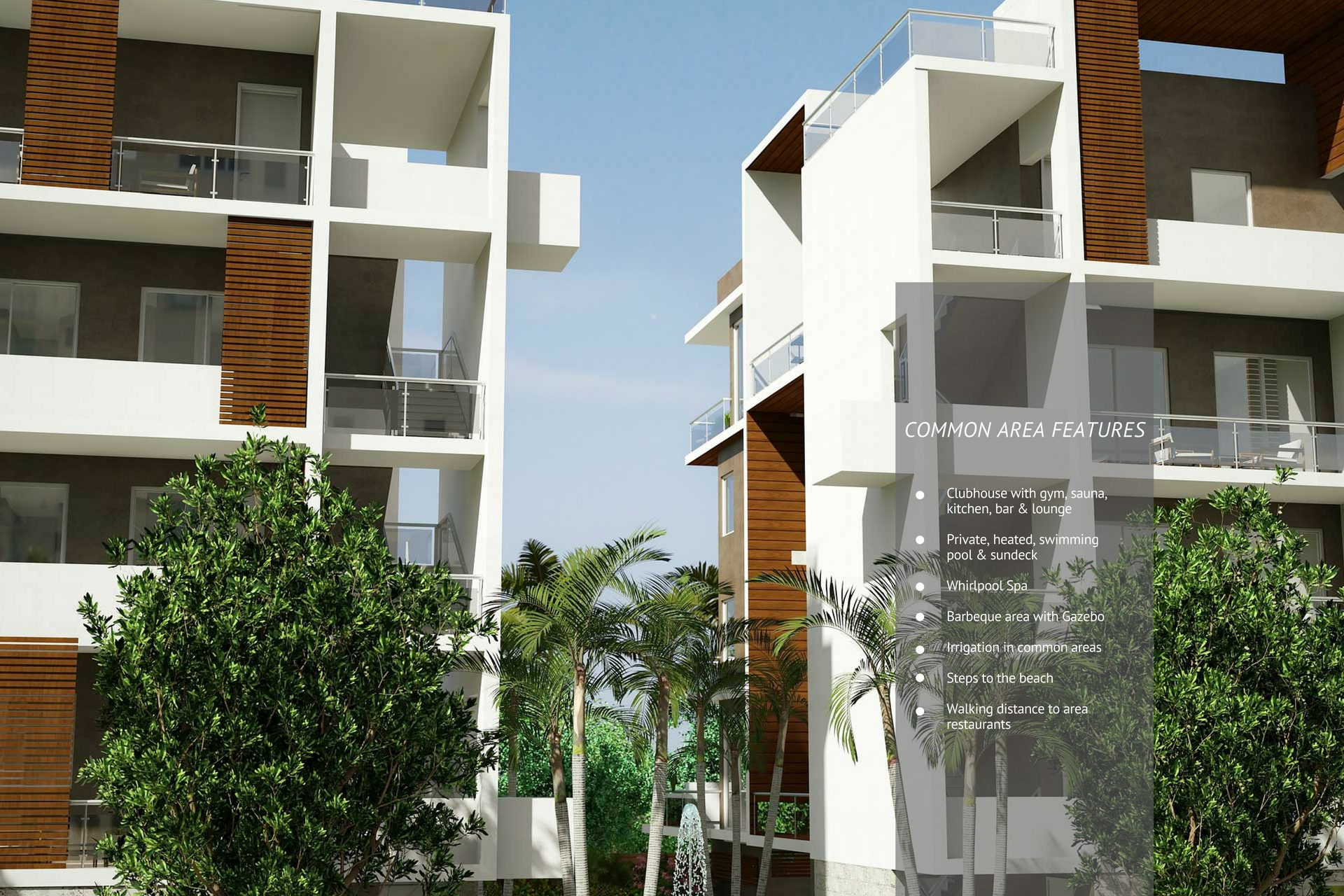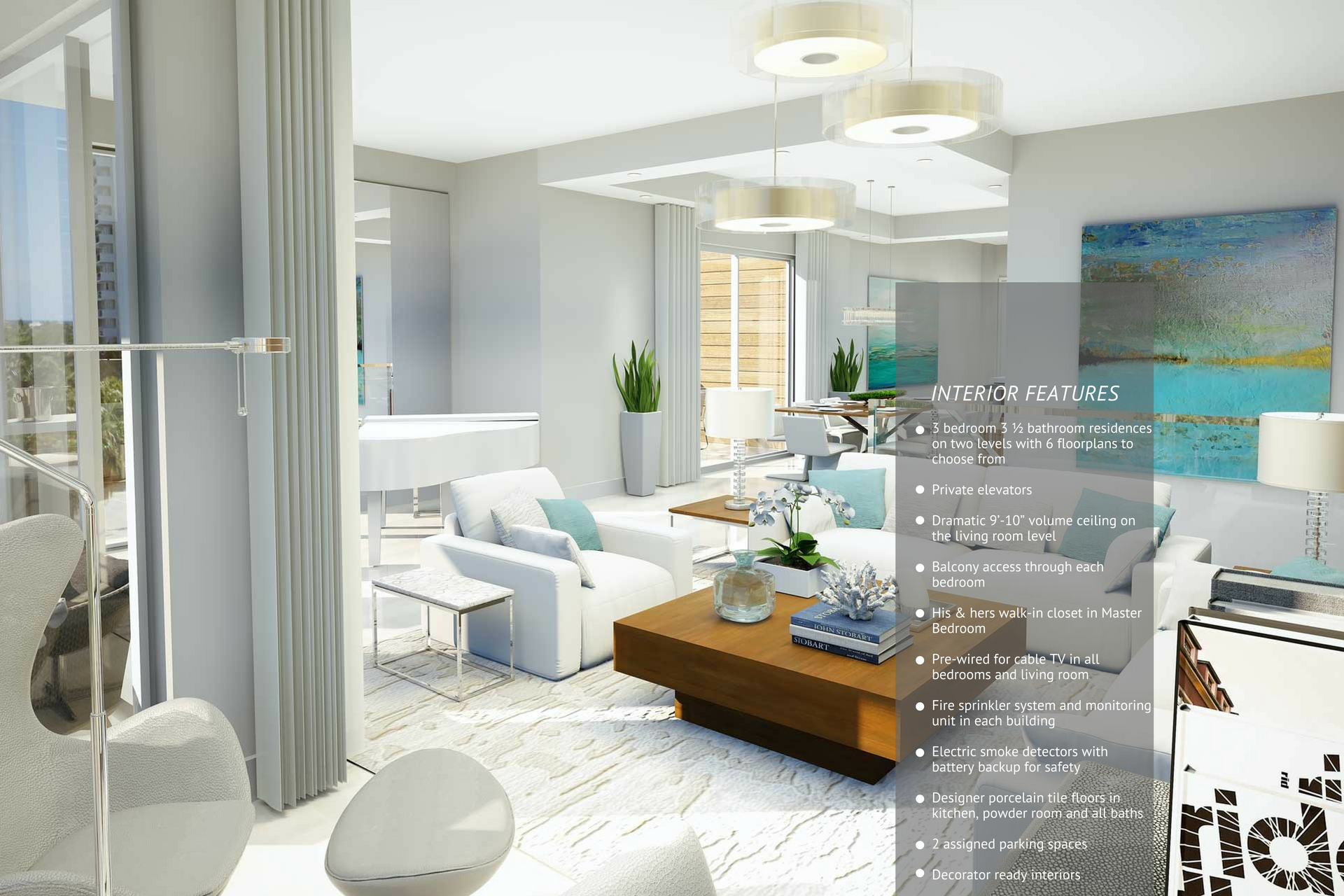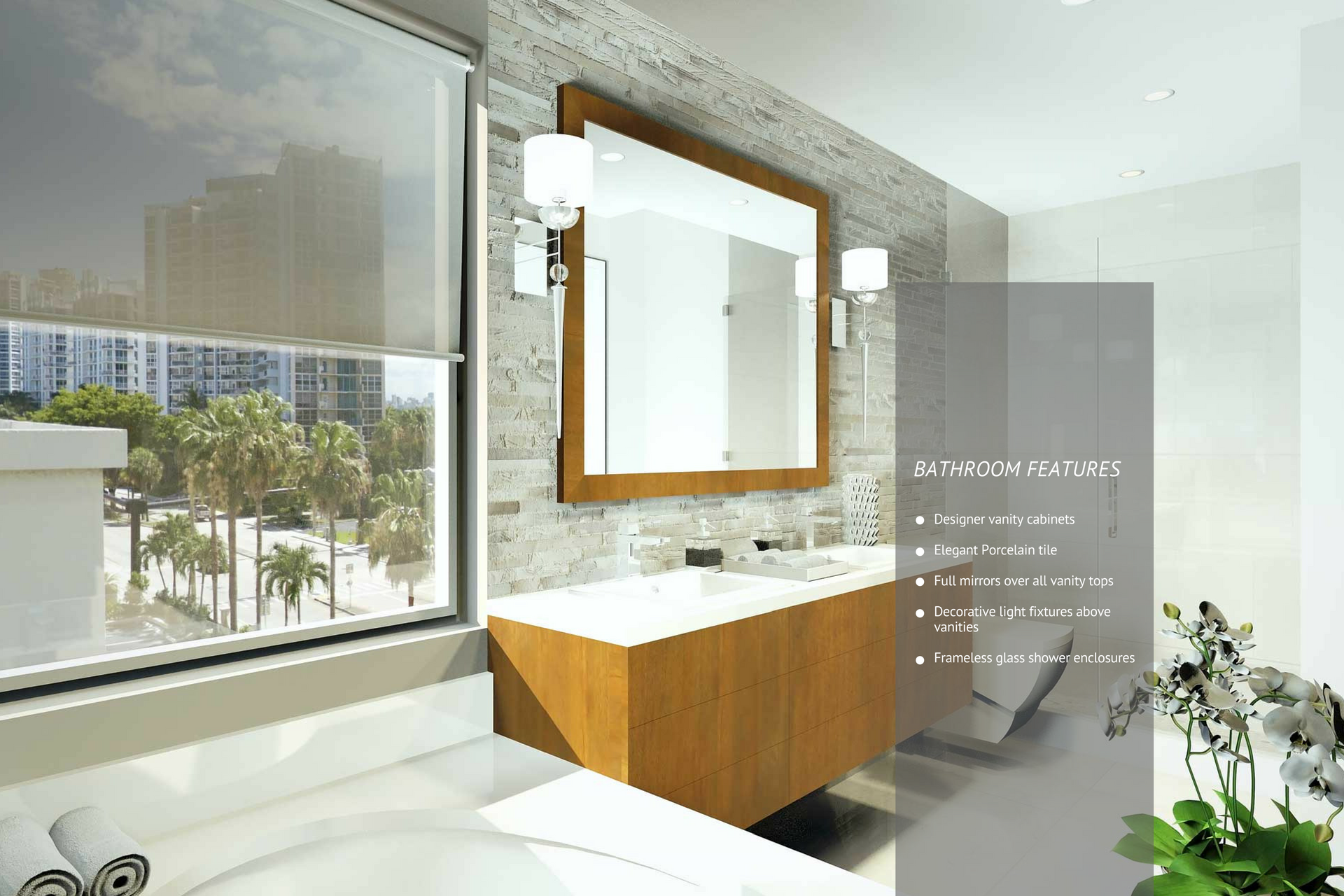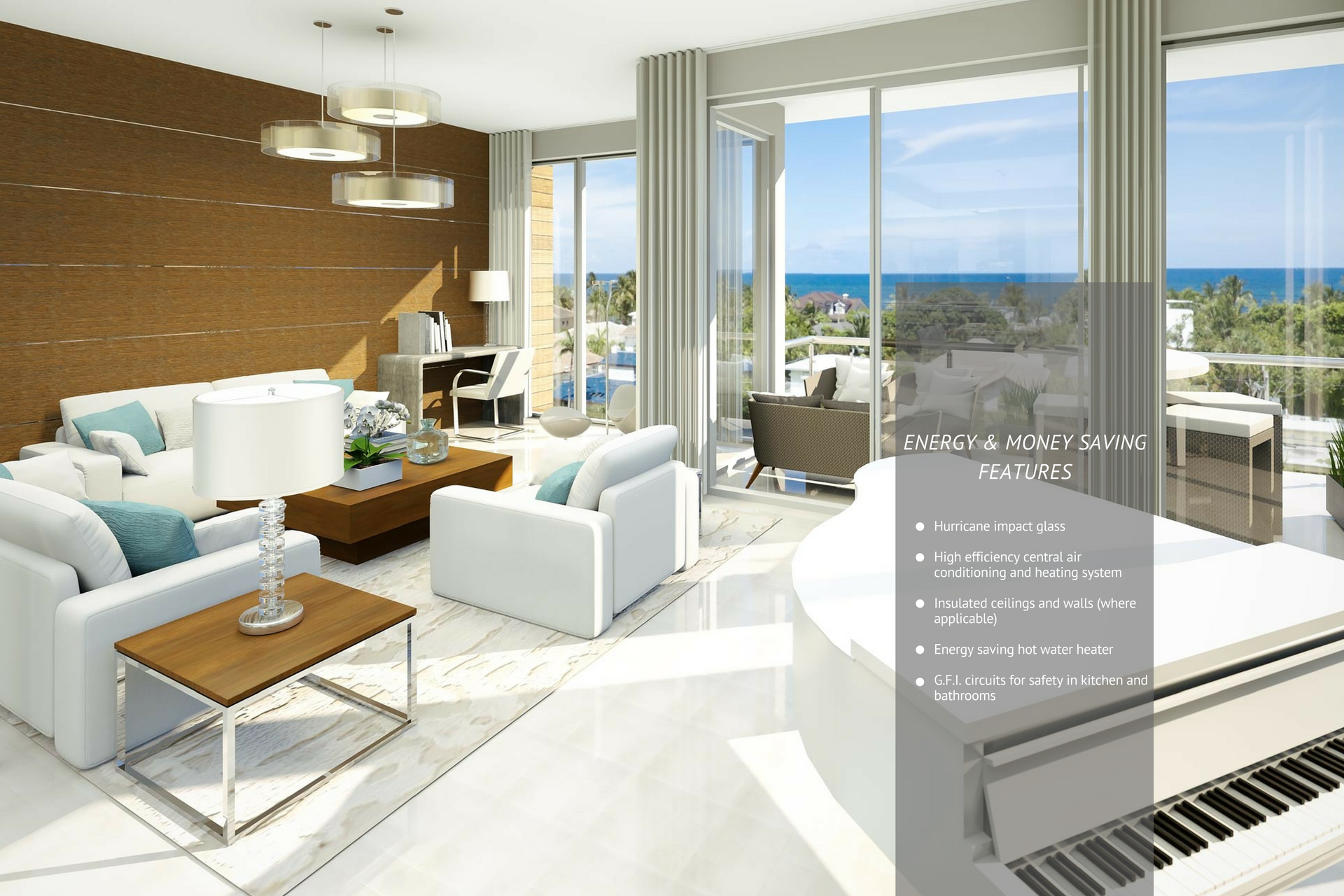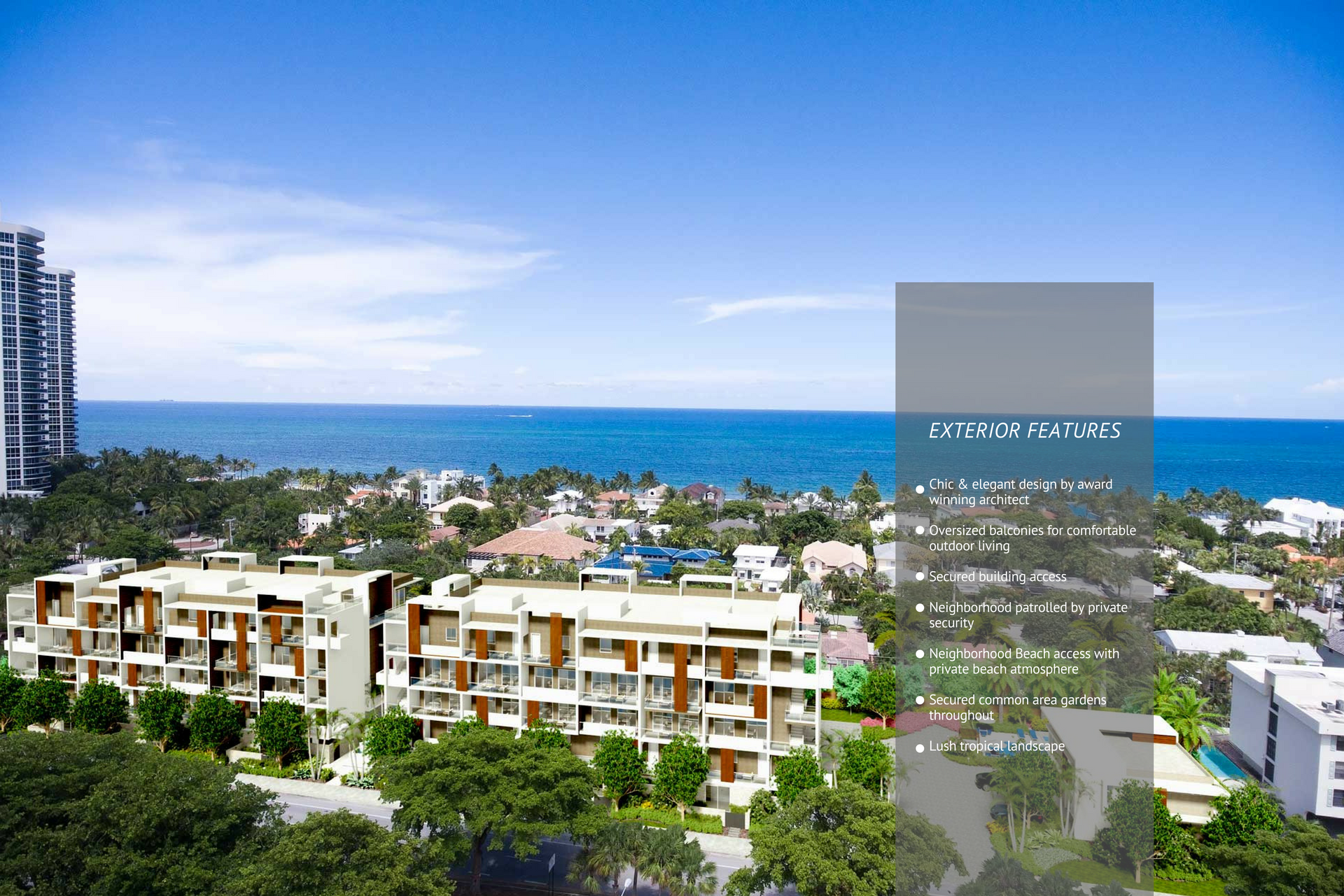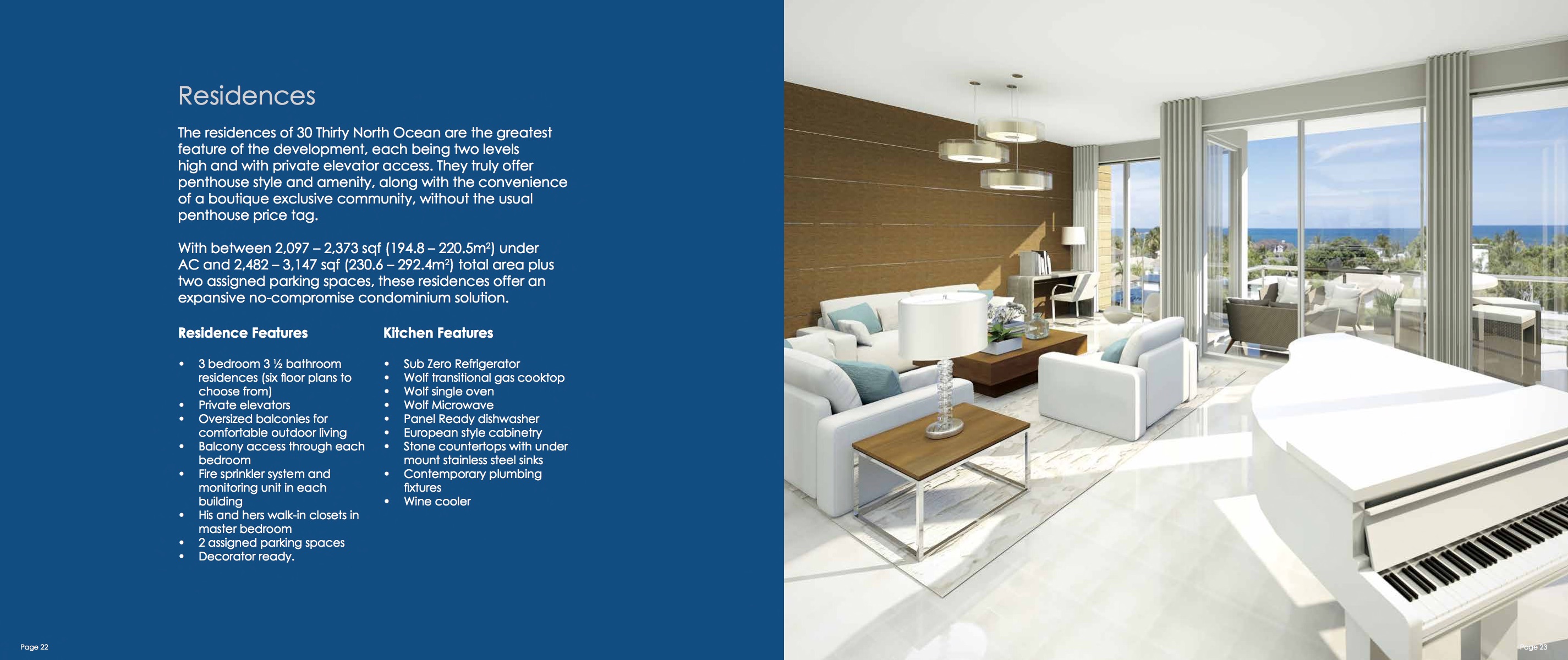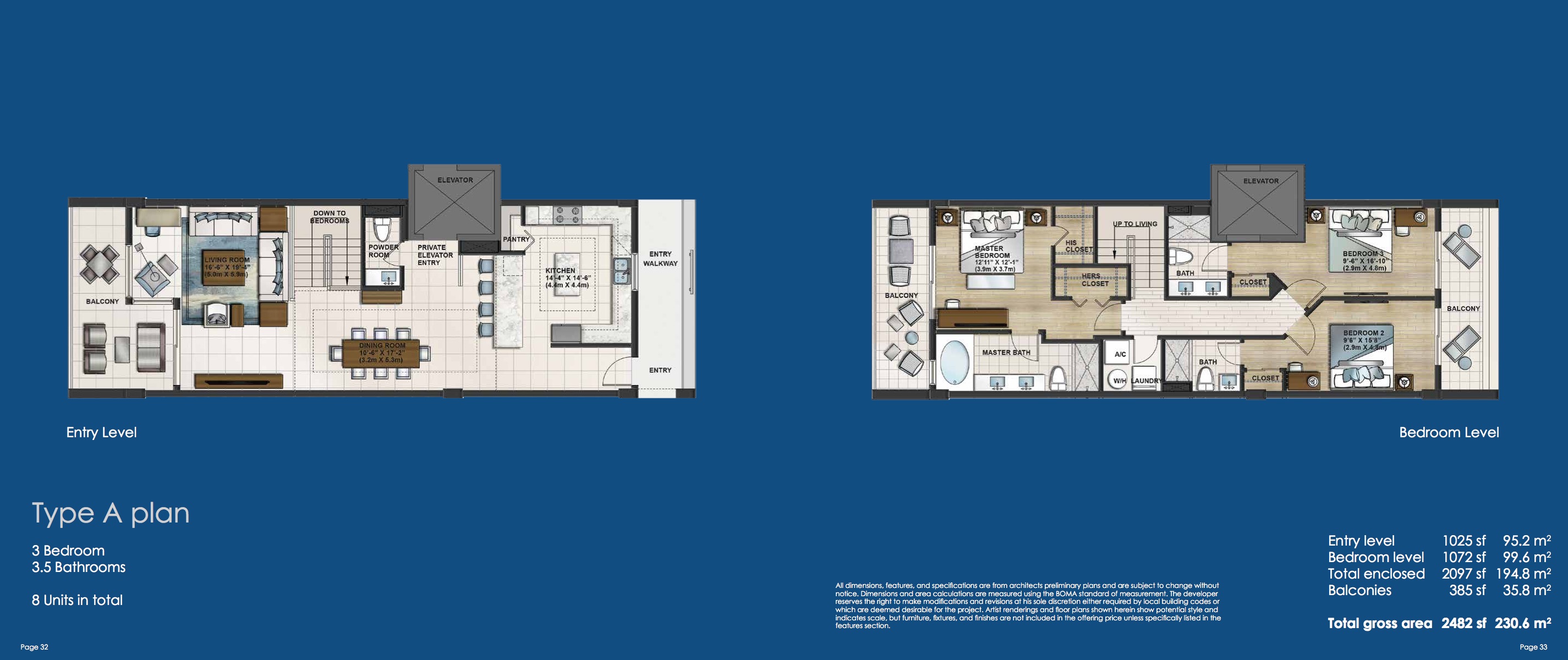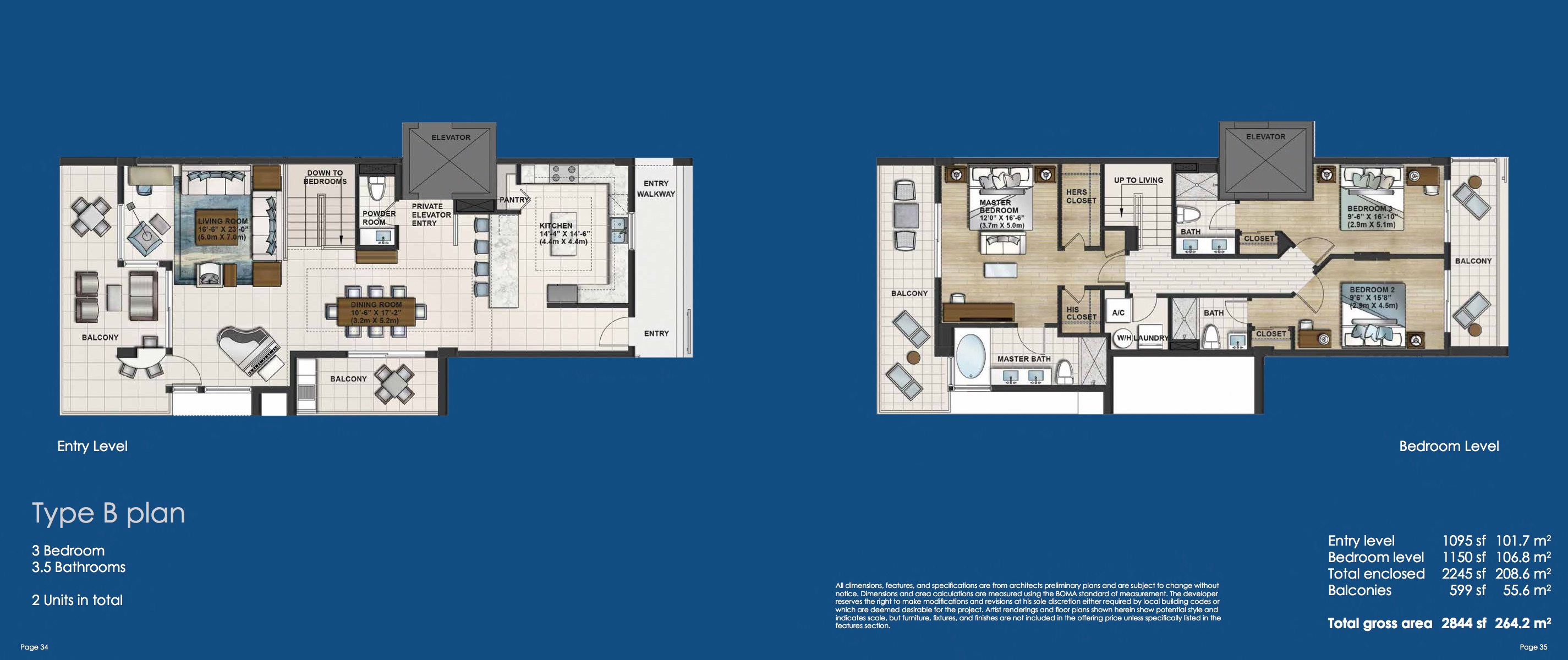 FORT
LAUDERDALE,
FLORIDA
Inspired by 165 miles of waterway, over 7 miles of blue wave beaches, and luxurious properties, Fort Lauderdale is known as the "Venice of America". Bordering the Atlantic Ocean it's just 23 miles (37km) north of Miami making it statistically part of the greater Miami metropolitan area.
Fort Lauderdale, the 8th largest city in Florida, attracts people from all over the globe to not only visit the yachting capital of the world,


but to enjoy its yearround sunshine, upscale shopping, entertainment, sporting and thriving nightlife.

Whether you are here to stay or play the 4000+ restaurants, 63 golf courses, 12 shopping malls, 132 nightclubs, and 100 marinas holding over 45,000 resident yachts, Fort Lauderdale offers a lifestyle for all to enjoy.
LOCALITY MAP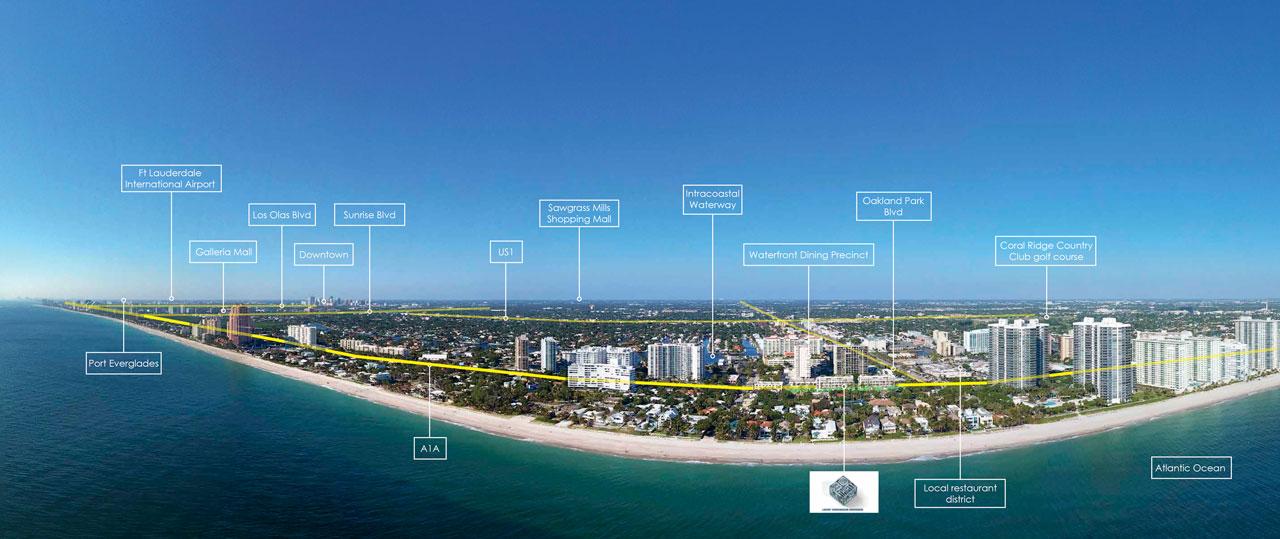 THE
NEIGHBORHOOD
With its private estates, sun kissed shores, secluded beach, and nearby boutique shops, Lauderdale Beach is one of the most prestigious beach-side neighborhoods in Fort Lauderdale. The ongoing investment and development is consistently setting new standards in both quality and prestige.
30 Thirty North Ocean Condominium is just 10 blocks north of the world famous Fort Lauderdale Beach, also known as "The Strip".
From country clubs to the palm tree fringed beaches, this community has a lot to offer. Enjoy a wide array of cuisines, have a leisurely brunch at a sidewalk café, or sit along the Florida Intracoastal, with the pleasant interruption of the drawbridge unlocking to let through another multimillion-dollar yacht. Take a swing at the nearby 18-hole golf course, cycle to Las Olas Blvd, or bury your feet in the sand – your options are plentiful.